Transportation data analytics help shippers uncover minimum order quantity for pallet optimization, going from breakeven to profitable
Overview:
A Zipline Logistics customer was shipping pallets of their beverage product into CVS but breaking even due to the cost to transport. Leveraging Zipline's shipper intelligence tool, KanoPI, they worked with their Zipline solutions consultant to identify a transportation network strategy and minimum order quantity that lowered their cost per case.
The Situation: 
CVS was testing the shelf performance of the new beverage product, ordering just 18 cases at a time. The shipper could fill a pallet with 200 cases, so CVS orders were utilizing just 10% of pallet capacity.
The beverage brand needed to ship via less-than truckload (LTL) and avoid parcel because of service issues. Moving 18 individual cases via parcel shipping resulted in significant loss and damage to the packaging and provided little to no visibility into delivery schedules.
LTL offered improved service and less handling but was costing the shipper too much. The beverage brand was contemplating whether to cancel its CVS orders.
The Solution – Establishing Minimum Order Quantities:
It's common for brands to experience small and potentially non-profitable orders when signing on with new retailers, but sales and operations teams should collaborate to uncover target or minimum order quantities that prevent against a loss.
Using KanoPI's filtering capabilities, the shipper was able to isolate the data behind all their orders going to CVS and uncover their new minimum order quantity.
Once filtered, they could see important performance metrics like Average Cost Per Case, Average Cases Per Skid, and Average Weight Per Skid. The data showed that the shipper's CVS case count per pallet was non-optimal, averaging at more than $11 per case.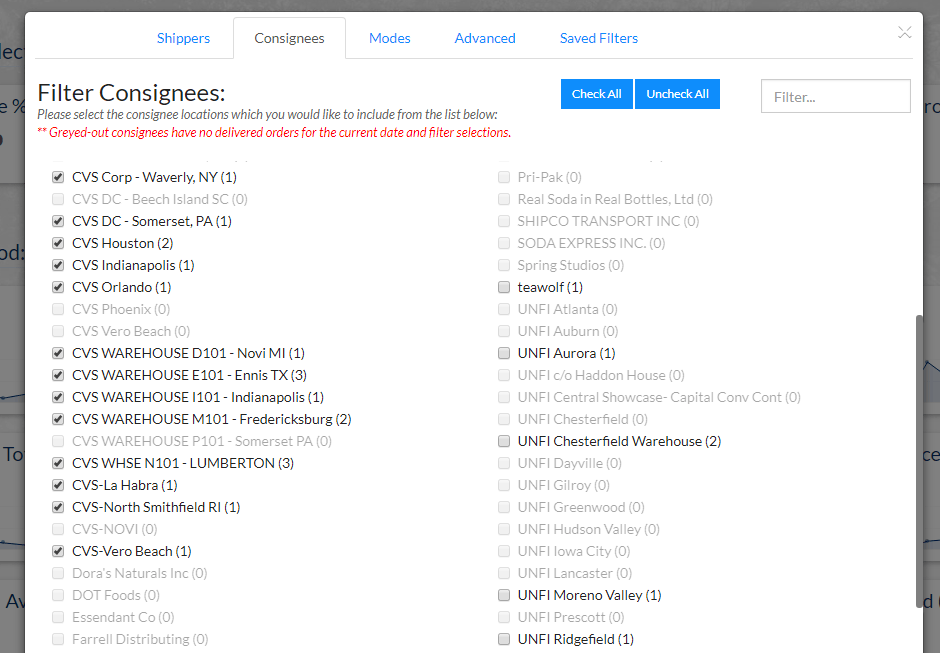 Looking into the data, Zipline's solution consultant was able to reassure the brand that they would see costs come down when CVS started ordering even a little more product and that they shouldn't end their relationship. Rather, they should renegotiate minimum order quantities with their CVS buyer.
Knowledgeable about LTL pricing structures and cost breakpoints, Zipline's solution consultant coached the shipper that adding more cases to the pallet would solve their issue.
The customer's order fell into the LTL carrier's order minimum weight charges (500 lbs. breakpoint) and would not experience a price hike by putting more product on the pallet. Increasing orders by just 6 cases would reduce the cost per case by nearly 19% and result in profitable orders to CVS.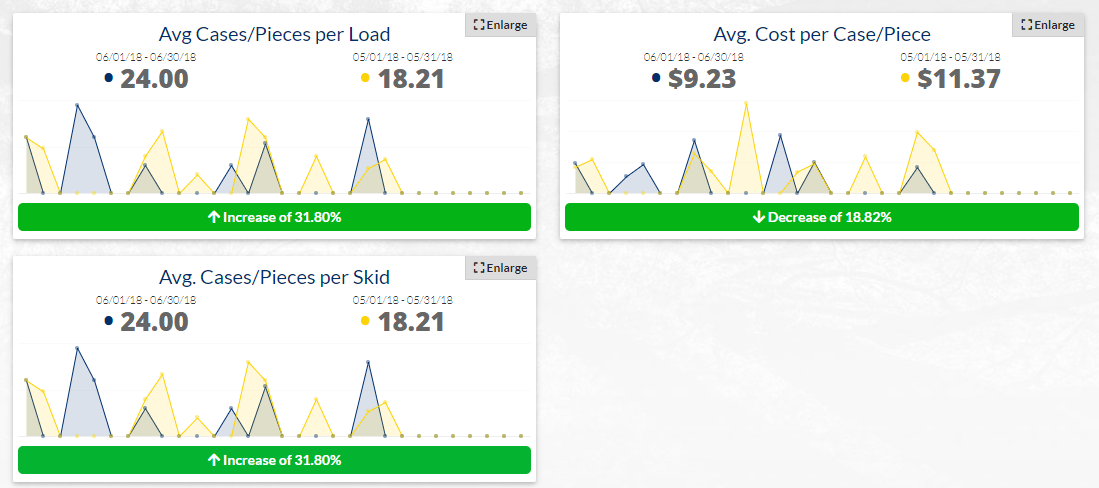 Going further, the customer was able to pull data that was useful for its sales team. Using the Advanced Filters capability in KanoPI, they could isolate orders that were heavier than the 500 lbs. LTL pricing breakpoint.
When looking at orders greater than 499 lbs., they uncovered that an order count of 50 cases drastically decreased shipping costs to just $4.42 per case, bringing profits in line with forecasts.
Keep in mind, the shipper's pallet could hold over 200 cases, so they were still only at 25% pallet utilization and had plenty of room to continue pushing prices down.


In Summary: With deep visibility into their data and Zipline's LTL expertise, the customer was able to see that its CVS relationship had potential to become a profitable account if the number of cases ordered increased.
Armed with the right information, the operational team could collaborate with the sales team and effectively renegotiate a minimum order quantity with CVS to achieve profitability.
The post Minimum Order Quantity for Pallet Optimization; Case Study appeared first on Zipline Logistics.