Customer service in logistics is an often-overlooked aspect of a provider's capabilities.  
But, in today's competitive landscape, the importance of customer service in logistics should not be undervalued. 
It is a useful competency to consider when choosing a transportation partner. 
Why is customer service in logistics critical? 
Because it acts as the bedrock of long-term mutually beneficial partnerships, these partnerships are critical to your long-term supply chain success. 
"It says a lot about a company and what they value when they care deeply about their customers," says R.L. Adams in an article published in Entrepreneur. "It's something that you rarely find in business these days, but it paves the way for powerful partnerships."
This principle of using customer service to form quality partnerships applies to every facet of the business world. 
In the logistics industry, the level of customer service a transportation firm provides is a predictive measure of their ability to improve your performance while helping to solve common issues. 
Quality customer service enables proactive logistics solutions and is critical for excelling in today's transportation landscape.  
When properly implemented, a customer service culture can be the difference between delivery success and failure. 
To illustrate the importance of customer service in logistics, let's define what you should look for in a partner and why it matters. 
What is Customer Service in Logistics?
Finding a tangible definition of customer service in logistics can be elusive.
However, expect a customer-minded partner to treat your organization and any other supply chain parties as an extension of their business. 
This approach toward logistics partnership gives you the ability to communicate efficiently and work toward your goal of completing deliveries.
A transportation provider that aims to provide excellent customer service should:  
Provide transparency 

Give timely status updates

Communicate regularly and thoroughly  

Promptly respond to questions and requests

Deliver on commitments

Be upfront and honest

Educate you and any other partners about best practices

View your transportation goals as theirs 

Offer proactive solutions when problems arise

Internally reward accountability 

Provide continuous improvement opportunities through technology and analysis of data

Treat you and others as an extension of their business  
Why Customer Service Matters
Besides increasing your experience in working with a firm, using a logistics provider that values customer service is crucial for performance.
Quality customer service in logistics can produce long-term transportation savings, on-time delivery, peace of mind, happy customers, and more time to focus on other areas of your business. In contrast, poor communication and customer service in logistics can end in costly fees or damaged relationships with customers.
A firm focused on customer service should build and communicate a plan for every delivery. They also should provide timely updates along the way. 
Following these principles gives each order you move the best chance at success. 
Customer Service in Logistics Can Help When Things Go Wrong 
Along with enabling you to complete shipments, quality customer service in logistics is necessary for when things go awry.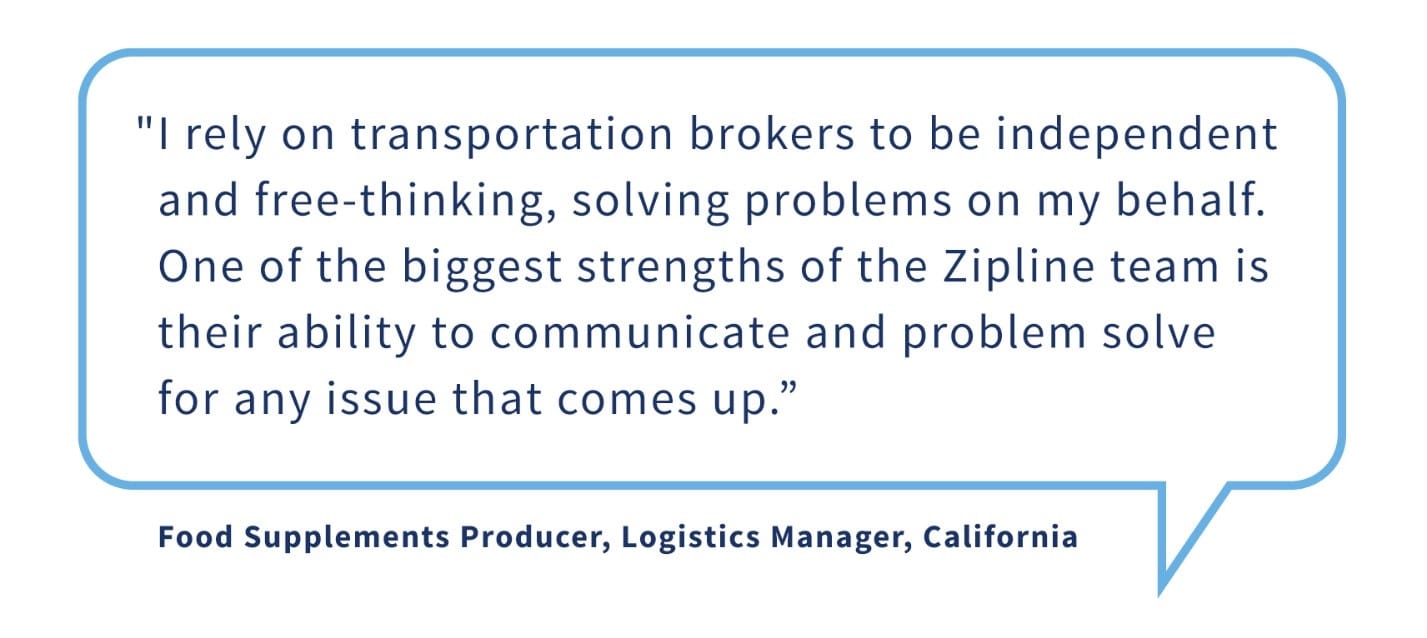 Successful transportation often requires perfection. Unfortunately, the reality of weather delays, vehicle issues, driver service hour requirements, and other unforeseen problems get in the way. 
When these common issues arise, quality customer service is the best way to solve them quickly and correctly. 
A transportation provider that sees the importance of customer service in logistics should promptly communicate any issues with shipment.
Along with merely notifying you of the problem, your provider should also offer solutions that can help mitigate the risk of late delivery. Your provider should work to recover a failed shipment or find temporary warehousing solutions until it can be delivered. 
A customer-focused logistics provider should have technological capabilities that can help create contingency solutions if needed. 
For example, a firm with a customer-facing technological application should provide partners with a track-and-trace platform that can follow your freight. 
This level of visibility allows for intervention with weather delays or other roadway problems. 
Zipline Logistics Provides World Class Customer Service 
Consistently working with the same transportation provider level will allow them to have greater visibility into your supply chain. 
And with this increased visibility, they will be able to provide better customer service and make more impactful suggestions for your operation.
However, even if working with a logistics firm on a transactional level, they should still provide you with expert customer service and an effective plan to complete any delivery. 
If your company works hard to maintain excellent customer service, shouldn't you expect the same from your logistics provider?
The answer is, yes. The importance of customer service in logistics should not be understated. 
It is a critical component of managing supply chain relationships and will give your brand the best chance of consistent delivery success. 
Whether working transactionally or as a full outsource, Zipline Logistics provides its customers with the highest customer service. 
Through our approach to technologically enabled logistics management, our customers can be sure we are working toward solving their transportation problems. 
To see the difference customer service can make, reach out to Zipline today. 
The post The Importance of Customer Service in Logistics appeared first on Zipline Logistics.