Zipline Logistics proudly serves all kinds of CPG brands, from startups to multibillion dollar companies. Contradictory to traditional, transactional 3PL relationships, 94% of our clients have trusted Zipline Clients for 5+ years. 
We sat down with one of our favorite long-time clients to ask, "Why Zipline?"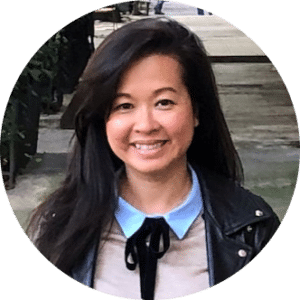 Mariah Nyguen is the Chief Operations Officer (COO) of Be Well Nutrition, Inc., known for its ICONIC PROTEIN line of beverages, powders, and coffee. Iconic Protein has relied on Zipline as its exclusive transportation broker for the last four years.  
Zipline's relationship with Mariah began about ten years ago when she was working for Vita Coco, a global producer of coconut products. Vita Coco needed a trusted logistics partner to manage their transportation so they could fully focus on growing their brand. 
Press play on the audio sound bites below to hear Mariah's verbatim feedback or read the "Quick Answer" section for a summarized version of her response.
Q: How did you come to work with Zipline Logistics?
Quick Answer: When I was living in New York working for Vita Coco, Zipline was our primary transportation brokerage company. Zipline was able to scale alongside us and provide ongoing supply chain consultation that helped us grow into a 100-million-dollar organization. Because I enjoyed Zipline's people and service so much, I brought Zipline with me to the next three or four companies I worked with. Now at Iconic, Zipline is our sole transportation broker for all things including procurement of ingredients and both LTL and FTL customer order fulfillment.  
Q: How has the service you've received from Zipline evolved over time?
Quick Answer: Like Vita Coco, Zipline was a scrappy startup when our relationship began. Vita Coco was growing so quickly that we needed a broker who could offer exceptional customer service, flexibility, and scalability – and that's exactly what Zipline gave us. Over the past year especially, it became truly evident how much Zipline has grown between so many new faces, improvements in technology and visibility into shipments, and the ability to perform freight analyses. So much has changed – but what hasn't changed is the caliber of resources and talent Zipline consistently brings into its organization. That's really the differentiator for Zipline: the people are amazing. Not only are they great at what they do, but the customer service level I have received is just so high. We don't typically get that with other transportation companies, which is one of the many reasons why I've chosen to work with Zipline exclusively over the years. 
Q: What pain points has Zipline been able to eliminate for Iconic Protein?
Quick Answer: Some of the biggest headaches for everyone working in supply chain right now are capacity and rapidly rising costs. Zipline has been very proactive in communicating issues that come up before they can even turn into problems. Our Zipline account representative, Anthony, has always been super transparent about market conditions and when to expect rising costs that are out of Zipline's control. The channel of communication has always been extremely clear and open. We have also been able to take advantage of competitive LTL pricing thanks to Zipline's LTL team being able to put contracts in place.  
Q: How is Zipline's approach to managed transportation different to other brokers you've worked with?
Quick Answer: Especially when it comes to working with smaller companies, Zipline does not expect clients to know all the nuances of the market and actually takes the time to educate. Not only that, Zipline does a great job of establishing organizational alignment of processes with all key players such as copackers, suppliers, and warehouses. Zipline is also flexible and knows how to make things happen, quickly turning around requests with minimal lead time and maybe even missing information.  
Q: Who are Iconic Protein's biggest customers and how has Zipline's retail specialization helped you ship into these locations?
Quick Answer: We are always bringing new retailers on, but we ship to KeHE and UNFI most frequently, as well as Whole Foods, Walmart, Target, and Sprouts Farmers Market. Zipline knows these retailers and distributors inside and out and can leverage that expertise to make sure every shipment delivers seamlessly. We recently switched from a customer pickup (CPU) model to a delivery model. Zipline was able to execute this change without any hiccups. 
Q: Does optimizing your supply chain give Iconic Protein an overall competitive advantage?
Quick Answer: In the last year or so, we have definitely seen it give us an advantage. When everyone else was struggling to find trucks to haul their freight, we had zero issues with capacity. Other companies saw 15-30% increases in transportation spend during this time, but because of Zipline's creative solutions with LTL pricing contracts, Iconic only saw single digit increases.  
Q: Describe your experience with Zipline overall.
Quick Answer: Zipline's exceptional customer service does not waver regardless of company size, whether you're a startup or a multibillion-dollar brand. Although Zipline is not necessarily the cheapest broker out there, you get what you're paying for when you add up the level of service, flexibility, and people you get. Because they are an expert in the retail space, they take away the day-to-day headaches and allow companies to focus on growing their brand rather than worrying about logistics. Again, it comes down to people. Everyone I have come across at Zipline is so pleasant to work with, intelligent, and knowledgeable. They make life easy.  
Join the Zipline Family
Zipline love stories are always in the making. The real Zipline experience is reflected by our numbers, too:   
 95% on-time in-full average for appointments 

 

World-class customer satisfaction score ranking 5 times the industry average

 

National network of 38,000+ hand-picked carriers vetted to haul retail goods specifically

 
The post Zipline Love Stories: "What Makes Zipline Different Is The People" appeared first on Zipline Logistics.