A common barrier to entry into less-than-truckload (LTL) freight shiping is the perceived complexity and difficulty in understanding of LTL pricing. A lot of brands starting out often wonder, how does LTL pricing work?
Though more nuanced than traditional full-truckload (FTL) freight, determining your LTL shipping price does not have to be a mystery.
LTL pricing agreements start with your order's weight, basic dimensions, and the distance your order needs to go; however, things get more complicated when considering the type of product being shipped, its NMFC number, and possible discounts offered by the service provider.
How Does LTL Pricing Work?
The key to understanding LTL pricing is to learn how all the below factors each play a part in determining the final rate you will pay.
We're here to breakdown the 10 biggest components that go into the LTL pricing model that determines your LTL shipping price.

1. Absolute Minimum Charge – In the LTL pricing model, carriers begin with offering what is known as an absolute minimum charge (AMC). This is the lowest price a carrier will offer a customer. This means no matter how far or how much you are shipping, your cost to ship will be at least the AMC.

2. Weight – A carrier's LTL pricing model is structured to give shippers of weightier products a better rate per 100 pounds. Meaning that the more your shipment weighs, the less it will cost per 100 pounds. This is done to protect carriers because lighter orders cost them more to haul than heavier ones.
3. Dimensions – Because of the nature of the mode, LTL pricing considers the space a product occupies on a truck to determine cost. Since LTL shipments move in tandem with other orders, it's necessary for carriers to charge your organization for how much room your order takes up.
Carriers will also assess your order's transportation difficulty when analyzing its dimensions. A carrier looks at how easily your product can be stacked or stored next to other pallets. Orders that are don't ride well with others are charged more than those that do.
To correctly prep your order for shipment, you must provide the carrier with accurate order dimensions. If your information is incorrect, you will be charged an additional fee from the carrier to reassess your order's dimensions.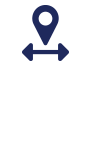 4. Distance – Much like other modes of transportation, distance plays a large role in determining LTL pricing. How far a shipment needs to travel is an intuitive driver of cost. Typically, the further something must go the more it will cost, though that is not always the case with LTL.
Because LTL carriers only serve specific geographic regions it's possible that your delivery can fall outside that area. If that is the case, you will be charged more even if the delivery happens to be a shorter distance than other non-interrupted service shipments. This is because your original carrier will hand off your shipment to another carrier for final delivery. The practice is commonly referred to as interlining and it can alter the AMC you agreed to pay with the first carrier.

5. Lane – LTL carriers have a complex network of routes that they will ship freight on. Each point of origin and subsequent destination are designated as a unique lane. And each of those lanes has an assigned rate for specific shipments. This price equation includes the route's difficulty, which is why some LTL shipments that are shorter can cost a shipper more.

6. Service –LTL pricing models also take an order's service requirements into account. Where your order needs to go and the required service it will take, like handling or reloading, also comes into play when determining your LTL shipping price. Common LTL service upcharges include inside delivery, liftgate, residential delivery, rush delivery, and limited access.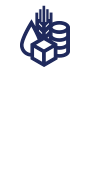 7. Commodity Classification – The National Motor Freight Traffic Association classifies and codifies every good that can be shipped via LTL. This massive undertaking is stored in what is know as the National Motor Freight Classification (NMFC) code list. The NMFC code list is an encyclopedic document that puts all products that can be hauled as freight into 18 different classes, numbered 50 to 500.
To determine which product corresponds to which code, the NMFTA looks at classification metrics such as density, handling, stowability, and liability to establish a commodity's "transportability." A product's NMFC number plays a critical role in determining its LTL pricing. Each carrier will assign a specific rate structure to every class they will haul.

8. Freight All Kinds (FAK) – When an LTL shipper has freight that is in multiple different classes, they can negotiate a rate agreement with carriers known as a Freight All Kinds. This allows the vendor to ship product under a singular class despite having varying products ordinarily reserved for multiple freight classes.
To illustrate what this looks like, if a shipper has an order with palletized product ranging from class 75 to 300, they may be able to negotiate all the product to ship at class 175. This saves on both paperwork needed to complete the shipment as well as costs.

9. Accessorial Charges – In addition to the base rate that is calculated prior to shipment, there is always a chance you can be hit with added charges when shipping LTL. These typically stem from things outside the norm when making a delivery like a receiver requiring a lift gate to make a delivery or facing detention time at a facility. These additional charges are billed to your organization as a line-item cost addition to your invoice. If your delivery needs are clearly communicated upfront, these charges won't be a surprise.

10. Discounts – LTL carriers offer a discount percentage off base rates to increase potential business. Discounts are always negotiated and are account-specific, but 3PLs can achieve higher discounts than individual manufacturers because of their established carrier relationships.
How Zipline Gets You the Best LTL Freight Shipping Options
It can be tough to navigate the many nuances of LTL shipping, but it's often an essential part of any logistics strategy. Working with an expert 3PL can help your organization to lower the cost and increase the efficiency of your LTL shipping efforts.
Zipline Logistics specializes in grocery and retail transportation for food and beverage brands. We work with a variety of customers in the space to provide LTL solutions tailored to their business goals. Zipline can negotiate with LTL carriers on your behalf to get you the most favorable rates possible. If you're considering shipping LTL, reach out to Zipline today.
Contact Zipline Logistics for an LTL Quote Today
The post The Top 10 Components that Determine LTL Pricing appeared first on Zipline Logistics.

Source: Zipline Logistics